5' ZipGrow™ Commercial Bundle (150 Towers)
Product Description
*Orders of 50 ZipGrow Towers or more may take up to 6 weeks to deliver.
Become a Pro Grower with Commercial Vertical Hydroponics
The ZipGrow 150-Tower Commercial Bundle is perfect for the aspiring farmer.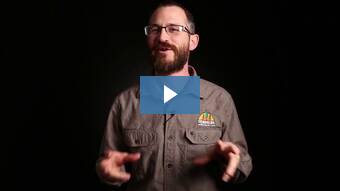 Serious vertical farmers know that using a true vertical design opens the door to increased yields, increased scalability, and many other benefits.
Starting your Commercial Vertical Farming career with an evolving system like ZipGrow means investing in the long-term scalability and adaptability of your farm.
If you're ready to size up to a larger vertical farming system or dip your toes in the waters of commercial production, this starter bundle is exactly what you've been looking for.
ZipGrow Towers are designed with simplicity in mind.
Why?
Because farmers don't have time for hassle and hangups. They want equipment that's not only built for productivity, but they're built to last for years, lowering a farmer's replacement and operational costs.
Professional farmers also don't have time to worry about safety. That's why we ensure ZipGrow products are made from the highest quality materials so you can be confident your produce is not only ultra fresh, but also safe.
ZipGrow Empowers Scalable Systems
Why?
Because the modern farmer or gardener needs equipment that grows with them. Unlike traditional growers, ZipGrow professional and hobbyist vertical farmers alike can easily add more ZipGrow Towers as they find traction in their markets and grow their businesses.
Have questions about setting up a system to scale? We can help! Please contact sales@zipgrow.com.
What's inside ZipGrow Towers?
ZipGrow Towers utilize specially designed fiber Matrix Media that helps growers in three big ways:
Our Matrix Media helps stabilize root zone temperatures - (a common problem in traditional NFT and aeroponic systems)

Our Matrix Media's void space makes the Tower lightweight and easy to maintain, move, and transport (a key component of

Live Sales

)

Our Matrix Media is reusable for years and even comes with our Grower's Guarantee
The 150-Tower Commercial Vertical Farming Bundle Includes:
150 ZipGrow Tower Housings (5')

300 Commercial Matrix Media Inserts

300 Wicking Strip Inserts

150 Hanging Hooks

The Upstart Farmers Support Package
Add a pulling hook for free! (If this is your first order, you definitely need a pulling hook.
Flat rate shipping = $495.00
Looking for a bigger system?
Send us an email to discuss custom order sizes, bulk pricing and more: sales@zipgrow.com
ZipGrow Towers Are Built To Last!
We back our tower housings with a 20 Year Grower's Guarantee!
ZipGrow Matrix Media is guaranteed to last for continued, strenuous use for up to 1 year, although professional growers will tell you they typically last 3-9 years depending on crop variety and usage.
Learn more about ZipGrow Towers in this video
More ZipGrow Tower Ordering Options!
ZipGrow Towers are also available in:
Product Videos
Horizontal vs ...

The arrangement of your indoor vertical farm determines the ai...

Horizontal Pla...

Vertical farming comes with unique costs, like weird labor & e...

How to Plant i...

If you know the basics, planting a ZipGrow Tower can be very f...
Customers also viewed
$320.00

$499.99